Valentine's Day just passed but there's a royal wedding coming in a couple of months, so I felt like sharing a little wedding love.
[25] Royal Weddings
[20] Celebrity Weddings (Aishwarya Rai, TomKat, Billie Piper, Catharine Zeta Jones, Dita von Tess, Ellen DeGeneres & more)
[80] Film & TV Weddings (
Pride & Prejudice
,
Jane Eyre
,
Young Victoria
,
Sound of Music
,
Torchwood
,
Legend of the Seeker
& more)
[29] Old Hollywood (Bogart & Bacall, Ingrid Bergman, Hepburn & Ferrer, Elizabeth Taylor, Grace Kelly, Marilyn Monroe)
[17] Disney (
Cinderella
,
Little Mermaid
,
Robin Hood
,
101 Dalmations
and
Mulan II
)
Teaser:


* Please comment if taking - otherwise I will be sad.
* Credit please:
queensjoy
or
ogeecons
* Please DON'T hotlink or edit without permission.
* Do not repost to sites like tumbler, fanpop, etc without linking back.
* Bases available upon request. Brushes, textures and fonts commonly used
here
All wallpapers are widescreen: 1600 x 1200
Classic Hollywood Brides & Grooms
1
2
3
4
5
6
7
8
9
10
11
12
13
14
15
16
17
18
19
20
21
22
23
24
25
26
27
28
29
Real life fairytales… Royal Weddings
| | | | | |
| --- | --- | --- | --- | --- |
| 1 | 2 | 3 | 4 | 5 |
| | | | | |
| 6 | 7 | 8 | 9 | 10 |
| | | | | |
| 11 | 12 | 13 | 14 | 15 |
| | | | | |
| 16 | 17 | 18 | 19 | 20 |
| | | | | |
| 21 | 22 | 23 | 24 | 25 |
| | | | | |
Celeb Weddings
| | | | | |
| --- | --- | --- | --- | --- |
| 1 | 2 | 3 | 4 | 5 |
| | | | | |
| 6 | 7 | 8 | 9 | 10 |
| | | | | |
| 11 | 12 | 13 | 14 | 15 |
| | | | | |
| 16 | 17 | 18 | 19 | 20 |
| | | | | |
Film & Television Weddings
| | | | | |
| --- | --- | --- | --- | --- |
| 1 | 2 | 3 | 4 | 5 |
| | | | | |
| 6 | 7 | 8 | 9 | 10 |
| | | | | |
| 11 | 12 | 13 | 14 | 15 |
| | | | | |
| 16 | 17 | 18 | 19 | 20 |
| | | | | |
| 21 | 22 | 23 | 24 | 25 |
| | | | | |
| 26 | 27 | 28 | 29 | 30 |
| | | | | |
| 31 | 32 | 33 | 34 | 35 |
| | | | | |
| 36 | 37 | 38 | 39 | 40 |
| | | | | |
| 41 | 42 | 43 | 44 | 45 |
| | | | | |
| 46 | 47 | 48 | 49 | 40 |
| | | | | |
| 51 | 52 | 53 | 54 | 55 |
| | | | | |
| 56 | 57 | 58 | 59 | 60 |
| | | | | |
| 61 | 62 | 63 | 64 | 65 |
| | | | | |
| 66 | 67 | 68 | 69 | 70 |
| | | | | |
| 71 | 72 | 73 | 74 | 75 |
| | | | | |
| 76 | 77 | 78 | 79 | 80 |
| | | | | |
Disney
1
2
3
4
5
6
7
8
9
10
11
12
13
14
15
16
17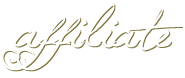 Current Mood:

loved